Matthew Glave shines in Michael J. Gallagher's uneven, but entertaining, dramedy.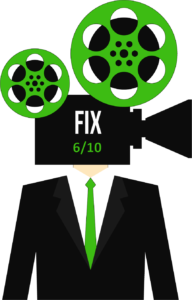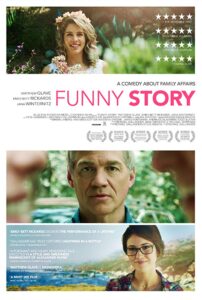 Walter is a likable bad person. An actor, with a following gained from a long-cancelled, cult favorite television series, he's never been good to anyone in his life except himself. Sure, he wrote checks, but he's never offered the people in his life any genuine warmth or commitment.

When he decides to visit his daughter, Nic (Jane Winternitz), she suggests that he give her friend, Kim (Emily Bett Rickards), a ride to a compound in the mountains. During the road trip, Walter and Kim have a one-night-stand. This is pretty common for the charismatic Walter, who is on, at least, wife number two—a younger woman, who has just revealed that she's pregnant. The carefree Walter is about to get a serious attitude adjustment.


What's good about director Michael J. Gallagher's film is that it doesn't compromise. We want Walter to evolve, but he's probably not capable of it. While I know nothing about William Shatner personally, I imagine that Gallagher, writing the script here with Steve Greene, is, with the Walter character, riffing somewhat on the Shatner mystique. Even the most beloved on-screen personalities can be miserable people in real life.


The relationship between Nic, Kim, and Walter is odd to say the least. If you've watched the trailer, you already know that unbeknownst to Walter, until after his fling with Kim, the two women are involved in a relationship. I wouldn't dare spoil the other somewhat jaw-dropping details that level Walter, but the way in which he handles things is frustrating. I think more could have been done to show him grow with this new experience, but like the work of Alexander Payne (see the dour "About Schmidt," for example), Gallagher cuts Walter and the viewer no slack. This leads to a realistic, but cinematically unsettling conclusion.


Glave is really good as Walter. He constructs an affable character, who masks his foibles with understated, everyman charm. It's "aw shucks, thanks" when fans ask for his photo in a diner. And he's comfortable when his past fame helps him bed down another young woman. But if there's any hope for him, it's that he tries, somewhat feebly, to abandon his old ways in hopes of mending his relationship with his daughter, who is possibly the only person for whom he could show authentic feelings.

This is where things get a little uneven. Payne would have bottomed Walter out entirely, but Gallagher only goes half way. And he populates the mountain compound in the film with comic caricatures that distract from the real problems that are being addressed. Sometimes less is more, and in the case of Payne, sometimes more is unbearably more. Therefore, instead of embracing one of the extremes (comedy or drama), "Funny Story" falls somewhere in between. I suspect that this middle ground won't sit well with a fair number of viewers.

Still, there's enough to like here. And if filmmaker Michael J. Gallagher wants to stake his place as the lighter Alexander Payne, count me in.


Please follow and like us: