Kenneth Branagh plays William Shakespeare in dullish but, still, interesting fashion.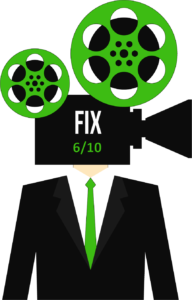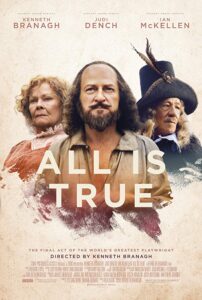 "All is True" is Branagh's love letter to the Great Bard. The story deals with the final years in the life of WIlliam Shakespeare, after the burning of the Globe Theatre in London. He's estranged from his older wife (Judi Dench) and his daughters, while still grieving the death of his son years earlier.

Expertly shot by Zac Nicholson (who recently gave us the images from "Red Joan"), there are some intriguing shots that linger by a pond that have a haunting quality. One of the through stories has Shakespeare attempting to cope with the questions surrounding his son's death. Apparently, the untimely passing involved the young boy's drowning. And the Bard is shown pining away, sad because his son's great promise as a poet was never realized.


The mysteries revealed are provocative, but ultimately the story is more interesting than entertaining. We do get a fine appearance from Ian McKellen in an awkward sequence that may frustrate some viewers and enchant others. And it's hard to go wrong with Dench, who has a terrific and subtly intense scene where some very intimate and sensitive matters are revealed.

Still, it's very hard to engage with this period loosely historical drama. It's nice to look at, and the pieces are there, but the story is so small and personal, it's just not absorbing. It's certainly a must, however, for die-hard Shakespeare fans.


Please follow and like us: