Sienna Miller is unrecognizable and terrific in Jake Scott's drama.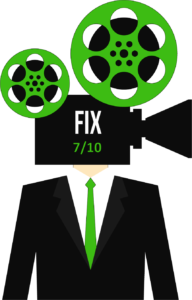 Although the trailers tease a harrowing missing child thriller, "American Woman" is nothing of the sort. An incremental drama spanning more than a decade, the missing child is only the starting point.

When Debra (Sienna Miller) wakes up one morning to the sound of her grandson crying in the next room, she is surprised to find that her daughter, Bridget (Sky Ferreira), did not return from a night out with friends. In typical Debra fashion, her surprise and worry immediately turns to seething anger. But when she storms blindly into Bridget's friends' homes demanding answers, few have any idea where the girl might be. Bridget is missing.


An investigation by local police led by Det. Sergeant Morris (E. Roger Mitchell) turns up nothing. Debra's daughter is gone, and the hard-driving, heavy partying 30-something grocery clerk is left to raise a grandchild still in diapers.

With a cast that would be at home in an earthy David O. Russell film (see "The Fighter," for example), "American Woman" shows us the sometimes ugly but all too common side of American life. Debra lives across the street from her sister Katherine (Christina Hendricks), who's married to loyal lug Terry (Will Sasso). Even though they have expletive filled arguments and are routinely ordered out of each other's houses with threatening words, they find themselves together, knocking down a few beers, at a backyard barbecue the very next day. Such is family.


As the years pass, Debra goes from impulsive and reckless young single mother turned single grandmother to well-educated, productive, strong woman of experience. It's the experience that is most important, an educational vehicle that molds her more than anything she could have gleaned from four years of study at a local community college. There are men in her life that are to varying degrees good (played by Aaron Paul) and bad (played with venom by Pat Healy). These relationships never fully define or satisfy Debra, who finds a way to cope and grow. And director Jake Scott captures the maturation process, warts and all, with little pretense.

Some viewers might wander as the story meanders, but no one could argue with the truth on display. I'll bet a lot of folks will identify with Debra's authentic struggles. And Miller is excellent as she navigates her character's changes.


At 37, Miller has never quite been given the attention that other actresses of her generation have garnered. Playing Debra is important, because, like her work in 2014's "Foxcatcher," it's impressive how she can melt into her role. Flying under the radar is an attribute. You don't see just the striking beauty (although that is there) but you see the troubled character that should be the film's focus. Fame and notoriety can be a problem, and producers should take note that Sienna Miller might be the actor that will give your film a subtle boost. There's a big role in a big movie on the horizon for this talented actress, I have no doubt.

Small and uncompromising, "American Woman" is a slice of life told frankly with sincerity.


Please follow and like us: