Detailed, intimate documentary celebrates the on-going life of an acclaimed novelist.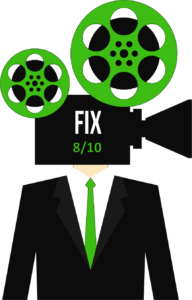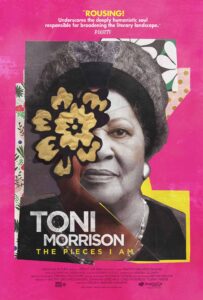 The stories told in "Toni Morrison: The Pieces I Am" might seem unbelievable to us today. Back when Toni Morrison's first novel "The Bluest Eye" was published, some critics bemoaned her perspective calling it too narrow. The quality of her words couldn't be denied, but writing from the African-America point of view just wasn't commercial enough, I suppose. The truth was that her work reminded readers of the ignored and underserved in, of all things, literature.

This incredibly detailed and informative documentary about one of America's finest writers will make you want to pick up several of Morrison's novels. Much of the film is told in the author's own words, as she sits down with filmmaker Timothy Greenfield-Sanders ("The Black List") for a series of detailed interviews. One story that hit me was the writer talking about a letter she received from a prison informing her that one of her books was banned out of fear that it might cause a riot. That correspondence is framed in her home, hanging on the wall in a bathroom, I think she said.


While the film features interviews with intellectuals and popular culture icons including Walter Mosley, Angela Davis, Fran Lebowitz, and Oprah Winfrey, it's Morrison herself that provides the greatest insight. She calmly tells her story, giving writers and fans a glimpse into her process. We learn that she wrote continuously, jotting down ideas on notebooks whenever inspiration came to her. She was first an editor and did not initially use her connections to get published. We even see type-written early drafts of her work with handwritten edits. Editing experience had to be a huge benefit, as Morrison appears very structured in her approach.


It's rare to have so much access to an artist as Greenfield-Sanders gives us. He smartly shoots his interviews in a studio controlling all distractions that his subjects might experience. Like the single interview documentary "De Palma" from Noah Baumbach and Jake Paltrow, it would have been enough to hear solely from Morrison. However, by bringing in those that experienced the same frustrations and successes, Greenfield-Sanders expands his narrative to comment on the state and progression of modern literature itself. Toni Morrison was a trailblazer, whose work remains highly relevant in these politically polarized times.

A writing primer that spans the history of one of the most important American writers, "Toni Morrison: The Pieces I Am" is required viewing for aspiring novelists and those curious about the writing method.


Please follow and like us: