Ari Aster continues to colorfully explore the depths of despair in soon-to-be cult favorite.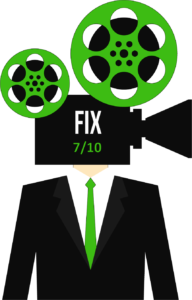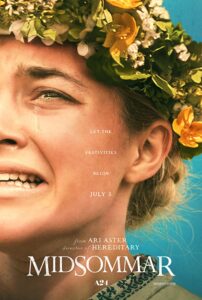 I'll defend this one as an almost masterpiece, but viewers be warned, "Midsommar" isn't your standard horror flick. If you were brave enough to catch writer/director Ari Aster's last cinematic chiller "Hereditary," then you might be prepared for this one. By comparison, Aster has gone bigger with this narrative, while still very much focusing on the lingering effects of family trauma and tragedy.


When Dani (Florence Pugh) experiences a ghastly family disaster, she decides to go on a trip with her boyfriend, Christian (Jack Reynor), and his quirky assortment of university pals. Codependents Dani and Christian have a strained relationship only made more complicated by Dani's indescribably horrific loss. But maybe some time out of the country will do them both good.

One of Christian's running mates is a foreign student named Pelle (Vilhelm Blomgren). A sensitive fellow, Pelle attempts to comfort Dani, telling her of his own tragic past. But Dani is walled off, except to Christian, who is ill-prepared or unwilling to see beyond the surface. The vacation takes them to Pelle's home, an idyllic commune somewhere in rural Sweden. But what was immediately a beautiful paradise slowly is revealed as something still idyllic but at a deadly price.


Elements of 1973's "The Wicker Man" are blended with Aster's uncompromising and timeless examination of bereavement and our personal coping methods. "Midsommar" isn't for the squeamish, but it will certainly stay with you for days thereafter. Less commercial than Jordan Peele's "Us," Aster's film is sure to generate cult interest while falling way short of Peele's staggering box office success. But both films are part of a modern horror whole, offering up multiple interpretations depending on your own headspace.

And it is impossible for me not to comment on "Us" within the context of this review. Sharing that film recently with my 15-year-old daughter proved to be an emotional experience that I wasn't prepared for. Sure, I saw the movie at a critic's screening and wrote passionately about it, but when the concept of nature vs. nurture and society's responsibility to children hit, I was leveled. With my daughter watching beside me, it all made sense. Children raised without structure, feral, in cages are likely to develop some anti-social behaviors. Consider the scene late in the film where Adelaide's father casually quips something like "she ain't been to Nam." He wants a quick answer to Adelaide's odd behavior, but there are never any easy answers.


I can't get "Us" out of my head while considering "Midsommar." Traumatic experiences shape us, and in the college kids, Aster gives us a collection of unique personalities each dealing with the changing and unfamiliar. Some, like the intellectual Josh (William Jackson Harper), try a studied approach, analyzing clinically those around him. The strange cult to Josh presents an academic opportunity. On the other end of the spectrum is Mark (Will Poulter), who complains about bugs while polluting his body without concern, puffing away endlessly on a large, obnoxious vape. Christian is somewhere in the middle, torn between feelings of genuine concern for Dani but staying with her out of obligation and convenience. Dani takes it all in, considering the commune and its people through the lens of her own grief.


"Midsommar" contains moments of unspeakable horror, but none are thrilling or exploitive. It's also funny. Tension is released as the youngsters incredulously survey their surroundings, both beautiful and dangerous. It's a frightening piece of filmmaking, marred perhaps, for some viewers, by a lengthy, excruciating conclusion. Aster pulls no punches.

But for me, Aster's achievement is impressive because with a little less attention, "Midsommar" would be an Eli Roth film. Thankfully, Aster wants us to think deeply about weighty issues. It's a film that amounts to a group therapy session for many viewers, including me.


Please follow and like us: