Portrait of an innocent man is heavy-handed and rushed but still rings true.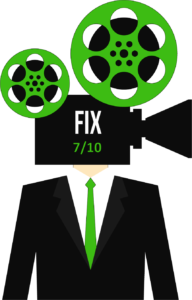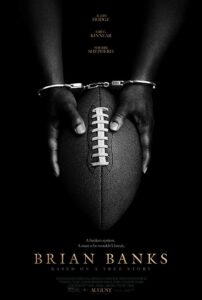 You can't make this up. A 16-year-old high school football star named Brian Banks, who is being already scouted by big college programs, is falsely accused of rape and kidnapping. Naturally, the arrest and prosecution ends his career goals. But then, years later, something magical happens, and the truth sets him free.

"Brian Banks" is the incredible true story of a great injustice. And the fault goes all around. While the factual record is even more compelling than the movie, the film gets a lot of the notes right. Critical to this working is the central performance by Aldis Hodge, who brings Banks' frustration and despair to life. Hodge keeps it together here, never overplaying his character, when it would be easy to do so.


Director Tom Shadyac, with his first narrative feature since 2007's "Bruce Almighty," acts as a steady hand to what, at times, feels very much like a cable television project. Regardless, it moved me, and that's because it really happened.
The message here is clear: never give up, always fight for what is real, what is true (a word repeated throughout this review intentionally). Facing serious charges, Brian made a life-altering (potentially ending) decision to plea guilty as an adult. And even though he had already been in jail for a year (having been unable to make the $1 million bail), the judge ordered him to do another 5, followed by years of parole (or probation), and he'd have to register as a sex offender and wear an ankle monitor. Had he truly been guilty, this sentence would have been warranted, but in Brian's case, it was a terrible tragedy.

The film covers a lot of ground. This is the problem. Spreading out the story through flashbacks the emotional strength of Brian's harrowing ordeal is undercut. And while the focus of the film is rightfully on Brian, the lawyer, Justin Brooks (Greg Kinnear), who eventually assists him is also worthy of standalone treatment. We learn over the closing credits that Brian's story is just one of many.


Interestingly, an uncredited Morgan Freeman appears in flashbacks as a man who helped to educate Brian while in prison. Seeing Freeman in this fatherly or grandfatherly role is understandable and reminiscent of his work in "The Shawshank Redemption." "Brian Banks" is a small production, and Freeman's involvement is likely one that was done out of a commitment to the subject matter. But his character, like that of the lawyer Brooks, could have been a film all to itself.

I encourage viewers to do their own research after watching "Brian Banks." Watch this 60 Minutes segment, for example:




As you can see in the video above, the actual events that led to Brian's exoneration really happened. Screenwriter Doug Atchison ("Akeela and the Bee") had to be amazed how cinematically things really unfolded. So, what might look like movie magic in this film is what happened in real life. In fact, if anything, the true events are far more compelling that the dramatic reenactment.


One other thing that should shock viewers is how social media, in this case Facebook, played into the ultimate resolution. As much as we malign social media as the instrument of destruction in so many lives, there are stories, like this one, that depict the tool as a force for change. Without spoiling it, when the social media moment hits, it impacted me, and like Brian, I had to say, "WTF?"

"Brian Banks" might feel a little rushed and even contrived, but the truth shines through making it an important film. Welcome back director Shadyac! And it's good to have you around Brian.


Please follow and like us: