Film celebrates American entrepreneurship and heart.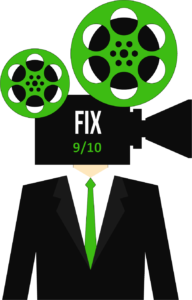 You can't buy success. But in 1966, Henry Ford, II, tried to do just that. Fortunately, in his corner, he had genius designer Carroll Shelby and his temperamental, also genius driver Ken Miles.

"Ford v Ferrari" is possibly the most fun you'll have in the theater this weekend. It's also a film that takes a very mature risk. While there's loads of testosterone and roaring automotive muscle on display, the best parts of the movie are the tender ones. This is a film about friendship between men and their dangerous machines.

In the 1960s, one name meant speed, and it sure wasn't Ford. The ground-breaking automobile maker had hit the ceiling. Ford was boring and, frankly, slow. As thousands of boxy vehicles rolled off the assembly line, their monochromatic approach was beginning to lose its luster. But executive Lee Iacocca (Jon Bernthal) had an idea: buy Ferrari. And if that won't work, beat them at the revered 24 Hours of Le Mans.
Read the full review online and in print in The Newnan Times-Herald: https://times-herald.com/news/2019/11/ford-v-ferrari-celebrates-american-entrepreneurship-and-heart


Please follow and like us: