Divorce American Style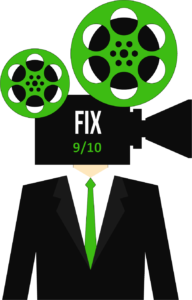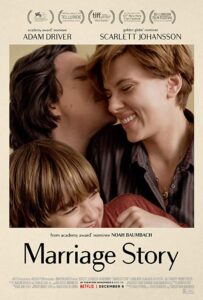 It starts with lovely things. All romantic relationships usually do. In voice-over, Nicole (Scarlett Johansson) speaks highly of her playwright, theater director husband, Charlie (Adam Driver).

"He's a great dresser. He never looks embarrassing, which is hard for a man." She says.

The voice-over becomes Charlie's voice.

"She knows when to push me… and when to leave me alone."

Kind words about strength in oneness, but "Marriage Story" is a movie about coming apart.

Writer/director Noah Baumbach (see and watch "The Squid and the Whale") delivers possibly his best film with this one. After enchanting, mostly critics, with insightful dramas about personal family struggles, "Marriage Story" might introduce him to a much wider audience. Part of the appeal is the pairing of Johansson and Driver. They are so good here that it's almost unbearable to see their characters in so much anguish.

Read the full review online and in print in the Times-Herald: https://times-herald.com/news/2019/11/marriage-story-divorce-american-style


Please follow and like us: