Thriller elements dim effective 1950s melodrama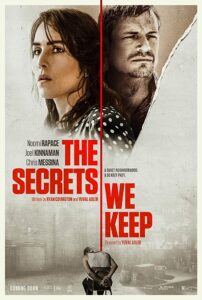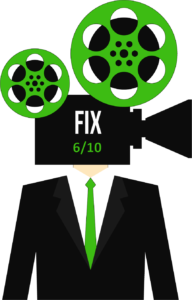 "The Secrets We Keep" is a post-WWII thriller that's more dramatic than thrilling. Solid performances by a top-shelf cast make the mystery engaging, if also a little one-note.
Maja (Noomi Rapace, see the original "The Girl with the Dragon Tattoo" series) lives an idyllic life American mill town with her husband Lewis ("The Sinner's" Chris Messina) and young son. An immigrant, Maja harbors deep-seated pain from her wartime experiences. Lewis, a company doctor, met Maja in Europe, where he performed military service as a physician. Lewis is a humble, unassuming man, hopelessly devoted to his mercurial, exotic spouse.
As the country and the world adjust to various reconstruction stages, it's time for Maja and Lewis to build a positive, meaningful life together.
But for Maja, old horrific memories come vividly flowing back when she hears a familiar whistle. Tracking the sound to a new mill worker named Thomas (Joel Kinnaman), she becomes convinced that he is a former German soldier that was part of a group of men who committed terrifying crimes against her and her family. The foundation of Maja's new life is threatened by this man's presence, by his very existence. She must do something radical to find inner peace.
Armed with a claw-hammer, Maja viciously kidnaps Thomas and imprisons him in her basement. She's determined to make him admit his wrong-doing. But is Thomas who she thinks he is? When Lewis discovers a man bleeding and suffering in his basement, his love for his wife obscures his better judgment. They are soon partners in crime.
Unlocking Maja's suppressed memories is key to unraveling the mystery of Thomas and Maja. Maja never waivers in her belief, but Lewis is a man of medicine and has understandable concerns. "Concerns" is one way to put it, fears is another.

Read the rest of Jonathan's review online and in print in the Times-Herald: https://times-herald.com/news/2020/09/the-secrets-we-keep-thriller-elements-dim-effective-1950s-melodrama


Please follow and like us: