Heartening Stuff!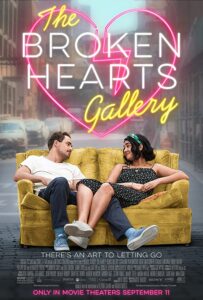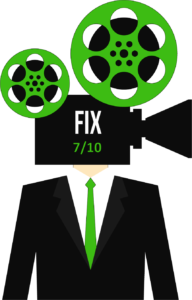 Do you know an emotional hoarder? I've certainly known a few emotional vampires in my time, but a "hoarder?" The phrase is a new one on me, but the gleeful "The Broken Hearts Gallery" has introduced it into my lexicon.
When 20-something Lucy (Geraldine Viswanathan from 2018's "Blockers") goes through a painful breakup, she adds another memento to her growing collection. These otherwise worthless souvenirs remind her of past loves, but the effect is to stunt her forward progress. Lucy is permanently stuck, incapable of moving on.
Lucy's supportive roommates, Amanda ("Booksmart's" Molly Gordon) and Nadine ("Hamilton's" Phillipa Soo), immediately go into crisis management mode. Like everything in this highly stylized fantasy, the two world-weary, but chipper gals have ready-made props meant to comfort Lucy. I noticed that one of the items they give her is a DVD copy of "Eternal Sunshine of the Spotless Mind," which is one of the most romantic films I've ever watched.
While "Broken Hearts" doesn't rise to "Spotless Mind" levels, it's fully aware of its place in the romantic comedy genre. And, in addition to the quirky comic relief of Lucy's roommates, all the familiar and essential ingredients are there.
Lucy works at an art gallery run by a shrewd and vampish Eva Woolf (the lovely Bernadette Peters). After a public meltdown related to her romantic troubles, Lucy finds herself out of a job. By chance, she encounters Nick ("Stranger Things'" Dacre Montgomery), who is in the finishing stages of build-out on a boutique hotel.

Read the rest of Jonathan's review online and in print in the Times-Herald: https://times-herald.com/news/2020/09/the-broken-hearts-gallery-heartening-stuff


Please follow and like us: