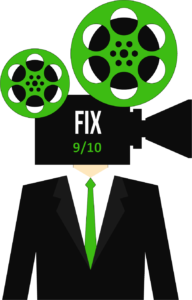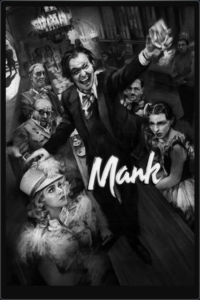 "Citizen Kane" is widely regarded as one of the best films ever made. But in 1942, it won just a single Oscar for best original screenplay. And despite the massive ego of the film's wunderkind first-time director, a young Orson Welles, he reluctantly shared the award with writer Herman J. Mankiewicz.
"Mank" explains the origin of their long conflict over credit. It's a sad, fascinating story, which makes for an engaging film.
Because "Mank" is so expertly crafted and meticulously made, it should come as no surprise that director David Fincher is personally invested here. While it can be said that any director is "invested" in the film they are working on, since Fincher's late father, Jack, penned the screenplay, Fincher has a close connection to the material. And, after his success with 1997's "The Game," it's been on his agenda for years.
An uncompromising auteur, Fincher's work has consistently been challenging yet, accessible, and very marketable. He's given us dark thrillers like "Se7en" and "Gone Girl" and biting dramas like the Oscar-winning "The Social Network." The release of a Fincher film is a happening in the cinematic universe.
For "Mank," the director insisted on filming in black & white. This demand may have contributed to the production delay. Although Hollywood began without color, it quickly relegated black & white film to artistic, niche offerings. And shameless, commercial efforts to colorize classic films routinely created controversy, with cineastes revolting against the insidious, post-production technical wizardry.
The decision to shoot "Mank" in stark expressionist tones is a provocative choice given the association with "Citizen Kane," one of the most famous black & white films ever. Lurking in the background narratively and aesthetically is the Welles/Mankiewicz epic tale of the life of the fictitious Charles Foster Kane (played by Welles), a troubled media tycoon.
"Citizen Kane" is a savage social commentary with character elements that drew the ire of newspaper publisher William Randolph Hearst (played in "Mank" by an almost unrecognizable Charles Dance). Hearst is widely believed to be the basis for Kane, but Mankiewicz (played by Gary Oldman) disputed this assertion. Fincher's film embraces the Hearst connection, as Mankiewicz's relationship with the wealthy businessman is key to the plot.

Read the rest of Jonathan's review online and in print in the Times-Herald: https://times-herald.com/news/2020/11/mank-classic-hollywood-marvelously-dissected