Tired plot still manages to be entertaining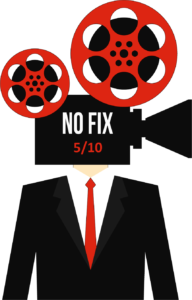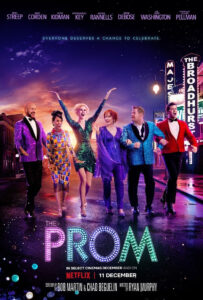 There's plenty wrong with Ryan Murphy's mirthful but insignificant film adaptation of the Tony-award nominated Broadway musical "The Prom." But it's hard to deny that most viewers will have fun with it.
Chad Beguelin, Bob Martin, and Matthew Sklar's "The Prom" began at the Alliance Theatre in Atlanta in 2016. It premiered on Broadway in 2018. Beguelin and Martin write the screenplay for this splashy Netflix version, which leans heavily on the star-power, particularly three-time Academy Award winner Meryl Streep. And it's in Streep's performance that this film finds its happy place.
The somewhat tired storyline concerns a high school in Indiana that cancels prom because one student named Emma (Jo Ellen Pellman) wants to take her girlfriend. The idea of an "inclusive" dance for the youngsters is troubling to the PTA, run by the fiery Mrs. Greene (Kerry Washington). Naturally, the story, and legal wrangling, gets national news coverage, drawing the attention of Broadway stars Dee Dee Allen (Streep) and Barry Glickman (James Corden).
Allen and Glickman are depressed by the failure of their latest show, which tells Eleanor Roosevelt's relationship with her husband/president. They see Emma's cause as the perfect way to get back into the spotlight. And when they make the trip to Emma's small town, they take two other actors with them. Nicole Kidman plays fading star Angie Dickinson, and Andrew Rannells is the classically trained Trent Oliver. The foursome has egos the size of Texas, which is not lost on anyone they encounter.

Read the rest of Jonathan's review online and in print in the Times-Herald: https://times-herald.com/news/2020/12/the-prom-tired-plot-still-manages-to-be-entertaining