One recurring creepy character can't conjure up enough scares.
Small exorcism tale definitely has the creep factor.
Irish filmmaker Aislinn Clarke explores the Magdalene horror.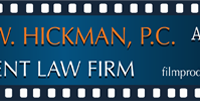 The fourth in the series is a theatrically launched television pilot.
The film adaptation of the popular British stage play is this weekend's scary option.
Blumhouse hits a new low.
Krasinski and Blunt find their quiet place
Peace, love, and lack of understanding, the zombie genre continues to evolve.