The cup nearly runneth over in overstuffed comic book epic.
While one of the weaker MCU entries, it's still necessary viewing for Marvel fans.
Jonathan thinks the story is all wet, but the effects are worth seeing.
Diminutive Marvel entry is a pleasant change of pace.
"Time to make the chimichangas," again.
The relaunch of the DFF YouTube Channel starts with the new Ant-Man trailer.
What does "Infinity War's" record box office mean for Marvel in 2018?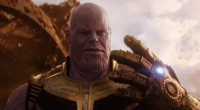 Read Jonathan's spoiler-free review of the year's biggest film.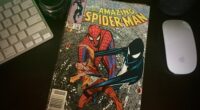 The new VENOM trailer explains a lot, and Netflix scores with bingeable LOST IN SPACE.
The Broken Lizard guys are all smiles after their film over-performed this weekend.