"RBG" can't contain its love for its subject. And that's why it's such a wonderful film.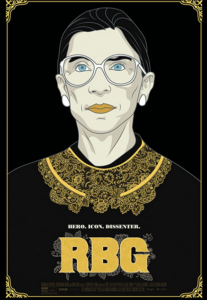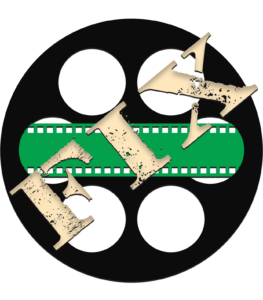 A love story, "RBG" is a documentary about one woman's love for the law, as well as her loving relationship with her supportive husband. There are no warts here, and that feels exactly right.
The second woman to be appointed to the US Supreme Court, Ruth Bader Ginsburg is an iconic presence in American jurisprudence. Her achievements in the law outside of her place on the Court had already more than qualified her for documentary treatment, but recently, having achieved a pop culture following, a film about her seemed all but inevitable. And co-directors Julie Cohen and Betsy West do an excellent job balancing the lighter side of her legacy with the meatier and most important aspects that certainly make her the Notorious RBG.
What I like best about this film was seeing and hearing from Ginsburg over the years as she found her legal voice. Cohen and West smartly use archived recordings of her as she argues before the Court on significant cases both on behalf of women and men. And the narrative told here is, at times, bigger than just a profile of a famous jurist, it explores cases that changed America.
For example, we learn about the 1973 Supreme Court case of Frontiero v. Richardson. It was in that case that Ginsburg challenged the inequality of military benefits for women. And while hearing from Ginsburg about the case, we also hear from Sharron Frontiero, who talks about serving in the Air Force and her struggle for equal rights. It's impossible not to be moved by this.
And finding the perfect, delicate balance, this film gives us another great Ginsburg victory in the case of Weinberger v. Wiesenfeld, in which gender-based disability inequality was questioned. Stephen Wiesenfeld tells us about his case and working with Ginsburg. Even writing this review, I get a little misty eyed.
But while the law is clearly center stage here, time is carefully and smartly spent on Ginsburg's marital relationship. She married Martin D. Ginsburg following graduation from Cornell, where they attended. And they both went onto Harvard for law school. Ruth would later finish her law degree at Columbia, raising children while studying. Theirs is a love story that still endures even after Martin's death. Love for the law and love between two supportive partners is deftly handled in this handsome, exuberant, and entertaining documentary.
It matters not whether you agree with Ginsburg's decisions (and dissents) while serving on the high Court, "RBG" is a film worth seeing, and Ruth's is a life worth celebrating.
Please follow and like us: