Straight-forward, bone-crunching, nonsense, Antoine Fuqua's "Death Wish" like revenge tale is an unapologetic crowd-pleaser.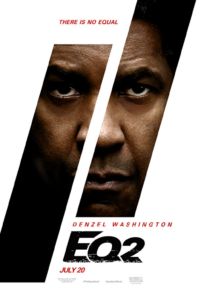 Denzel Washington will be 64 this year. And although his body has given up some physicality, his sincere intensity has not dimmed. The talented acting superstar proves capably here that he can sell even the most outlandish character. At one point in this violent, over-the-top actioner, his shadowy, retired secret agent Robert McCall is described as a superhero who drives an Impala. That description fits the Washington style. McCall is an extraordinary person, living among us, whose super power, much like that of Washington the actor, is his experience and the knowledge-base generated from it. Of course, it sure helps that McCall is pretty darned good at breaking all the right bones in under 30 seconds.
We meet sullen, loner McCall as he rescues a girl from clutches of a Russian on a train bound for Turkey. McCall sports a long beard (possibly real) and drolly, yet, with deadpan seriousness, gives the Russian and his henchman a chance to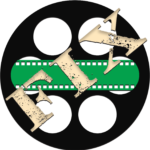 avoid certain death. Of course, they pay him no heed. And in short order, the gang engage in an acrobatic, hang-to-hand, hand-to-gun, hand-to-knife showdown, they inevitably meet their collective makers.
Once back in the US, McCall pines away for his deceased wife. He reads, as we know from the first film, and his latest book appears to be a bit of Proust, part of his attempt to read the top 100 books you should read before you die. The question is whether once the last book is complete, so too might McCall's life end?
After a charming introduction to McCall's restrained life-style in the city, where he serves as a humble Lyft driver, McCall takes on a project trying to inspire young artist Miles (Ashton Sanders from "Moonlight"). These scenes work mainly because Sanders is really natural in the role, adopting body-language that says most everything in a shrug, and Washington melts into his familiar fatherly persona. This subplot alone, itself somewhat reminiscent of the production's television origins, could have provided enough to carry a convincing drama. But "The Equalizer 2" isn't a drama.
When McCall's best friend, fellow agent Susan Plummer (a tough as nails Melissa Leo), dies in Brussels amid a botched robbery that ends very bloody, McCall naturally takes the case. Determined to be judge, jury, and executioner, the film turns into the action-packed, revenge narrative teased in the trailers. But along the way, McCall makes time to mentor Miles and to help out an old man (played well by 1950s era comedian Orson Bean) searching for moments from his past that no one takes seriously.
What works almost as much in "The Equalizer 2" as the bone-crunching fight scenes are the moments when Washington puts McCall's most super power to work. McCall is an empath who notices things others miss. And this is also what haunts him. He can't let go of memories of his late wife. In one key moment, Washington reminds us how effective he can be as his McCall remarks that one day he realizes that he no longer has any item of clothing that his wife purchased for him. The eyes, the tiny shake, and then the recovery. It is consistently convincing, and here the extremely talented director Fuqua lingers on his favorite collaborator long enough to make us feel a little of the emotion, even if that nugget is surrounded by so much familiar nonsense.
The action eventually takes over, but by the time the film delivers McCall in full-on visceral revenge mode, we sort of care, which is, in a way, remarkable. Compare Bruce Willis earlier this year in Eli Roth's completely wrong-headed reimagining of "Death Wish." That film was foolish, exploitative, fantasy, whereas "The Equalizer 2" is fantasy with some attempt to meaningfully personalize the hero at the center. And for the most part, the tricky balance pays off, which instead of encourage gun ownership, might result in a momentary bump in Google searches for the top 100 book list. Any action film that features broken fingers and knife fights, but still gives us a Proustian moment of reflection is a surprising accomplishment.
Please follow and like us: