Capturing the highs and the lows of one of the most iconic discoteques in history, documentarian Matt Tyrnauer gives us unprecedented access to "Studio 54."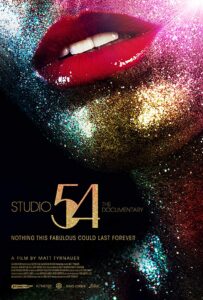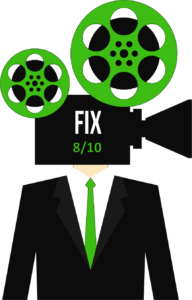 Few of us would have ever been permitted entry to the exclusive nightclub Studio 54. Dancing the night away to 115 plus beats per minute was reserved for the elite and the uber-cool. The 1970s dance club in Manhattan created by visionaries Steve Rubell and Ian Schrager is almost a mythical thing at this point. But from 1977 through 1979, 254 West 54th Street was where everything went down. Unfortunately, greed and arrogance brought the entire operation to a halt.
Through astute and revealing interviews with surviving owner Ian Schrager and archived interviews with co-owner Steve Rubell (who died in 1989), we get the story of the club like never before. And director Trynauer brings together a wonderful assortment of images and footage from that era taking us inside the establishment both before it was a club and after. The portrait painted of excess and hedonism strikes a good contrast against the inclusion and tolerance that marked the thumping dance floor. If you believe the interviews, the Hollywood elite rubbed elbows with some of the city's more edgy and less popular characters.
But while the success of the club was epic, the business side was in shambles. Schrager admits so many mistakes, which eventually landed him and Rubell in prison. Along with the sex and the drugs, failure to secure basic bar licenses plagued the business. It was as if the place was run night-to-night, always expecting that the house of cards would collapse. But perhaps, it was this knife's edge, the spontaneity, that kept the groove fresh.
What struck me while watching the film was how many of the club's personnel are still very much with us. Sure, many of the principal players, like Rubell, have passed on, but Schrager is still working and enthusiastically shares his story. The memories imparted are vivid and paint an important picture of a time that teased a great loosening in social mores. Of course, the death of disco and the advent of the AIDS crisis intervened thereafter putting the nail in things—the Studio 54 age was no more.
Vivid, honest, and insightful, "Studio 54" gives the uncool and the unhip a chance to step inside the velvet ropes, without being tainted by the dark side that ended the party.
Note that in one of the archived interviews captured in the club, a young Michael Jackson talks about hanging out there. He's really a beautiful and sensitive young man. Michael's soft voice and tender, kind expressions gutted me. The Studio 54 era was a very different time in our country, one that shouldn't be forgotten.
Please follow and like us: