Despite fabulous production design that is coupled with top-notch special effects, the best sequences in "The Nutcracker and the Four Realms" center on two wonderful ballet sequences. The Disneyesque narrative falls flat.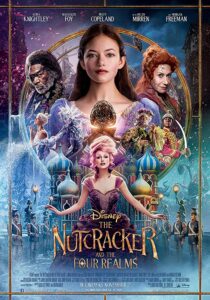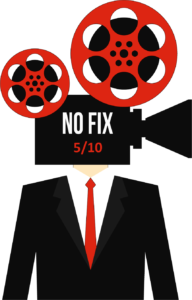 It's Christmas Eve, Clara (Mackenzie Foy) and her two siblings are lamenting the loss of their mother. Their father, Mr. Stahlbaum (Matthew Macfadyen), having trimmed the tree, offers them each a gift that their mother wanted them to have prior to Christmas Day. Clara gets an ornate, golden egg, but no key to open it. A clever girl, she turns to her tinkerer grandfather, Drosselmeyer (Morgan Freeman), for help. Eventually, in search of the key, Clara escapes into a fantasy world of toy soldiers, magical mice, and, of course, a fearless nutcracker.
Loosely adapted from the short story "The Nutcracker and the Mouse King," by E. T. A. Hoffman and combined with the "Nutcracker Ballet," by Marius Petipa, Disney's hands are all over this mashup. And it's directed by Lasse Hallström and Joe Johnston, each of which have done far better work. The action in the film, that dominates the third act, seems to be in the wheelhouse of Johnston, while the early dramatic touches feel more like Hallström. Ultimately, the movie seems fractured, especially when we get a lovely ballet sequence dropped into the middle that helps steady the narrative, but still seems a little out of place.
Foy is excellent in the lead, but she seems to be in a completely different movie than those around her. And while Keira Knightley certainly does her best with the role of Sugar Plum, it all feels rushed as the momentum of the action takes over. Knightley is required to be a screechy here, which will grate on viewer's patience. Newcomer Jayden Fowora-Knight gets the worst of it, as he's required to react to the odd situations, which comes off as mugging for the camera. This isn't his fault, because the entire film is so alien and odd. Instead of just giving us a beautifully staged and filmed "Nutcracker Ballet," Disney has decided to add Clara to its princess roster.
Helen Mirren plays Mother Ginger. And the great Oscar-winning actress gets involved in the battle that brings the film to a close, and this is fun, but has little credible tension. "The Nutcracker and the Four Realms" might contain potentially dazzling set pieces, but none of them seem to have enough weight to hold the consistent interest of sophisticated viewers. This makes the movie fine viewing for little ones, but it will likely bore their parents.
But the real highlight of the film comes at the end when the credits roll. Instead of the story that Disney has forced here, it's the two ballet performances that made me perk up and take notice. There's a reason why this story is so beloved on the stage—it's the dancing that really matters, everything else is wraparound.
Please follow and like us: