Reverent throwback has Emily Blunt taking over from Julie Andrews in title role of the magical nanny.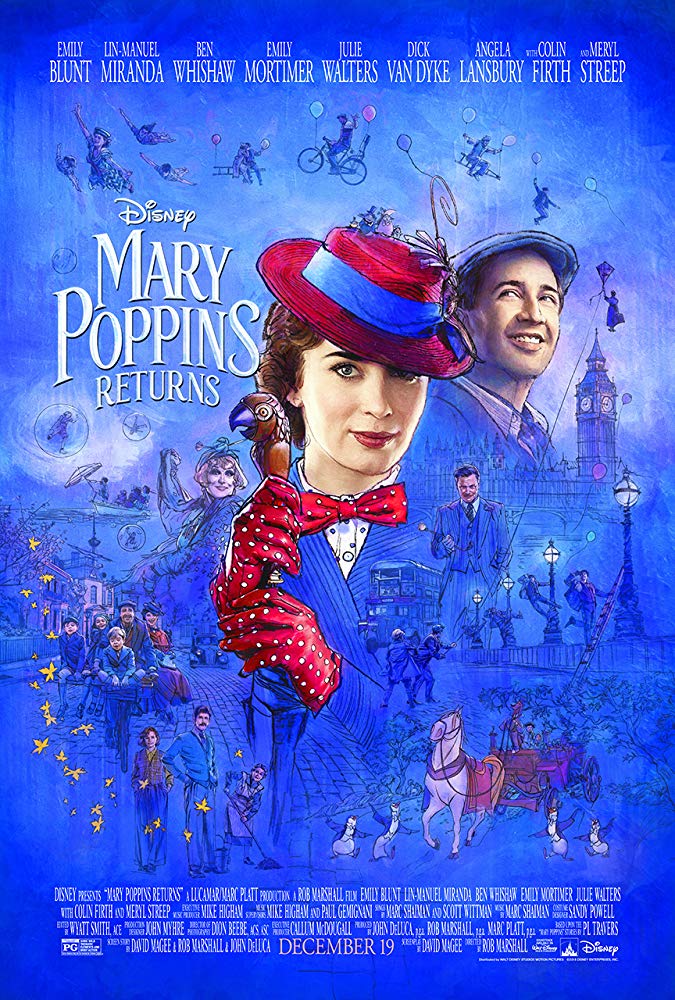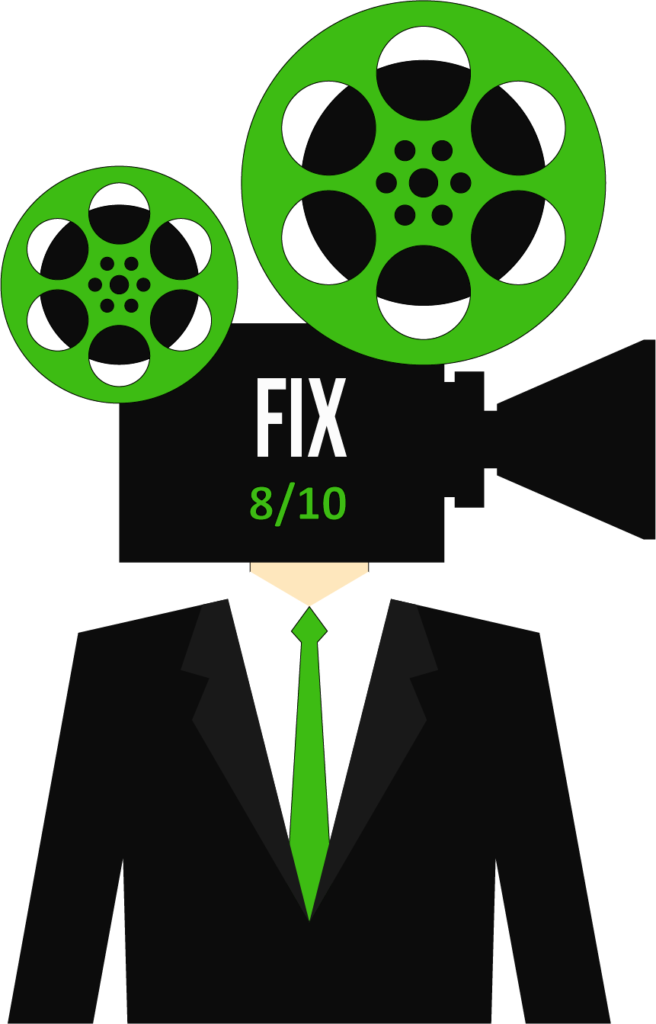 Starting with the opening credits set against painted backgrounds, "Mary Poppins Returns" pays homage to the 1964 Oscar-winning musical fantasy "Mary Poppins." But while it is truly a tremendous effort by all involved, this film falls just short of being Supercalifragilisticexpialidocious. That's a word I cannot say without singing it—you try. Still, high praise is in order as Blunt gets the spunky attitude down and receives fantastic support from award-worthy Lin-Manuel Miranda, as the all-knowing chimney sweep.
When the Banks family finds themselves on hard times, Mary Poppins flies in on a kite, returning to their household to help right the ship. The children from the first film, Jane and Michael, are all grown up. Michael (Ben Whishaw) has three children, Anabel (Pixie Davies), Georgie (Joel Dawson), and John (Nathanael Saleh). We meet them following the untimely passing of Michael's wife, leaving the children without a mother. To make matters worse, Michael is visited by lawyers who inform him that in just five days the Banks home will be foreclosed on, unless he pays a loan off in full.
But there is hope. If Michael and Jane can find paperwork documenting their late father's shares in the bank, they can square things and keep the Banks' London brownstone. As the search for the shares progresses, nanny Mary Poppins takes charge of the children. And, of course, her style of child-rearing includes a spoon full of magical sugar.
Setting aside the unconvincing central plot involving the bank, the loan, and immediate foreclosure, "Mary Poppins Returns" is all about sweet, rousing musical numbers. And they are splendid. Making expert use of traditional animation techniques that harkens back to the marvelous first film, this movie seamlessly integrates into the magical world created by Walt Disney in 1964. In fact, "Returns" is so exacting in its reverent approach that it is perfectly suitable as a double feature with the one that inspired it. I'm surprised that Disney hasn't re-released the 1964 film to play together with this one. Needless to say, "Mary Poppins" fans, who grew up with the music, will not be disappointed.
Blunt is fine in the lead, however, without Miranda's clear Broadway savvy and assured presence, her somewhat limited performance would have suffered. Every time they share the screen together, "Returns" crackles with musical energy. And Miranda brings it with a spirited rap sequence reminiscent of his Tony award-winning "Hamilton." Miranda's somewhat cockney accent seems right enough, and his singing voice clothed in this affectation is impressive. It all works swimmingly, although, not one song stuck in my head like those of the 1964 film. I must listen to the soundtrack closely, but I did not hear a tune that compared to the weight and sentimental quality of, say, Oscar winner "Chim Chim Cher-ee."
Supporting performances are excellent with Ben Whishaw giving an emotional turn as an artistic widower and single father dealing with the reality of losing everything. Emily Mortimer plays his sister Jane, who is like her mother is an activist, something akin to a "Sister Suffragette." Colin Firth is relegated to largely a one-note villain, but he's Colin Firth, so, it works. And Meryl Streep has a fun musical sequence as Poppins' cousin Topsy, who you can imagine goes a little turvy. Yes, there are some original cast members on hand as well, which I will not spoil here, although the cat is probably already out of the bag on key surprises.
A cheery, vibrant musical, "Mary Poppins Returns" is a delightful family fantasy.
Please follow and like us: