A wacky Will Smith and winning musical numbers keep this remake flying.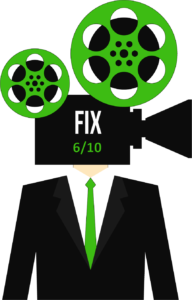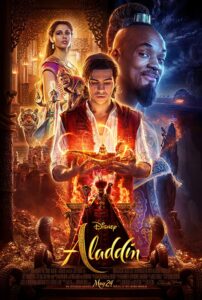 It sure ain't "Dumbo." Disney's live-action adaptations of its classic animated catalogue hit a low point with Tim Burton's flying elephant story released in March. But take heart, "Aladdin" is much better.

The 1992 "Aladdin" was a huge hit and won Oscars for best song, "A Whole New World," and for its original score. Thankfully, the classic music that worked so well with hand-drawn animation is preserved in director Guy Ritchie's enthusiastic and reverent retread. The script, written by John August and Ritchie, loses its momentum with the perfunctory action-packed conclusion, but the musical moments are wonderful.


The story has thief Aladdin (Mena Massoud) falling in love with princess Jasmine (Naomi Scott), while attempting to save the kingdom from the evil Jafar (Marwan Kensari). And, of course, Aladdin gets help from a kind genie (Will Smith). The cast is solid, as the lead couple has the right, youthful, romantic chemistry. Scott's singing voice is a real standout. "Speechless" is a recurring tune, and Scott passionately delivers the "I won't be silenced" lyric at a time when that line has special meaning.

The effects that morph Smith into the genie are uneven, but clearly cognizant of this problem, throughout much of the film, the production has Smith appear in his normal form with his real skin tone intact. He's charming in the role made famous by the late Robin Williams. And Smith's often freakish appearance and flamboyant attitude are reminiscent of Williams' iconic performance. For the most part, Smith makes the part his own, while not insulting the master who first brought it to the screen.


It's surprising that the genie's creepy blue skin, that concerned fans when the trailers dropped, is less distracting than the character's odd, lifeless look in its animated eyes. This is a recurring problem—computer generated effects take over rendering a strange, sometimes, perverse facsimile of the actor. Recently, similar effects were employed in the "Hellboy" reboot with disastrous results. But it's Will Smith in there somewhere. Still, when he's allowed to just be Smith, he's much more engaging. Of course, the fantastical elements of the story help to somewhat ameliorate the understandably inhuman qualities.


What's frustrating is the true reason for these live-action reimaginings isn't to offer audiences a unique take on the material. However, I suppose that this new live-action, PG-rated "Aladdin" will introduce the story to a new generation that might be resistant to watching a cartoon version that's now over 25 years old. And while there are plenty original stories worthy of feature treatment, mass audiences won't embrace them. The familiar governs. It's a numbers game and producers are risk averse. That fear, though, keeps even the remake from being inventive. Even the great screenwriter John August and once edgy director Guy Ritchie have succumbed to the Disney machine.

Regardless of the mediocre story that trades on the goodwill that came before it, "Aladdin (2019)" has joyous moments, and for young viewers should be, at times, delightful family entertainment.


Please follow and like us: