Ryan Murphy fantasy trades on fact to deliver unconvincing fiction.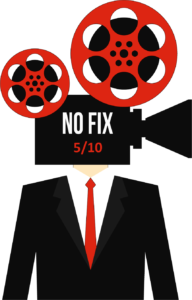 Lavishly produced by creator Ryan Murphy (see "American Horror Story," "Pose," and others), "Hollywood" is a revisionist take on the film business in the years following the end of World War II. It's a sometimes engaging soap opera that exaggerates elements of truth, mixing them with fantasy. The resulting chimera is often tough to stomach.

The series asks the question: Can movies change the world? Murphy's answer is consistently "yes," but he gets there in often the most simplistic of ways. Fans of other Murphy properties can take heart; this show does contain the producer's penchant for mature sexual situations, and Netflix gives him lots of room to explore more explicit depictions. But this aspect does little to lift the shallow melodrama that leads all the characters unconvincingly.


The story follows the process of making an edgy film about the brief life and sensational death of actress Peg Entwistle. In 1932, at the age of 24, Entwistle dove to her death from the top of the "H" in the then Hollywoodland sign. Instead of telling that real-life story, Murphy, and co-creator Ian Brennan, use the Entwistle tale as the basis of a fictitious screenplay written by an African-American writer named Archie (Jeremy Pope).

When the script is picked up by Ace Studios in a blind submission, a director named Raymond (Darren Criss) makes his play to helm it as his first picture. He's got a secret that he dare not reveal and pushes for the inclusion of Chinese actress Anna May Wong (Michelle Krusiec). Raymond is intent on righting a wrong done to Wong when she was passed over for the leading role in "The Good Earth." "Hollywood" is a show that repeatedly rubs the industry's face in its racial and sexual inequities.


Many young actors vie for roles in this new production, suitably titled "Peg." And we meet the extensive assortment in colorful ways. Good-looking, ex-soldier Jack (David Corenswet) is a standout, who manages to move from moonlighting as a gigolo to gaining an industry contract. A clueless Rock Hudson (Jake Picking) is also in the running for the "Peg" lead, and his nasty agent Henry Willson (a ferocious Jim Parsons) will stop at nothing to get him the role.

Meanwhile, Avis (Patti LuPone), the wife of a philandering studio head (played for laughs by Rob Reiner), is intent on making her way in the business. With "Peg," she might get her shot.

The cast of players is extensive. Murphy regular Dylan McDermott plays the owner of a gas station that offers more to its customers than tune-ups. This entertaining and sad subplot could have been the focus of the entire series. Holland Taylor has fun as a studio acting coach. And Laura Harrier ("Spider-Man: Homecoming") is an African-American actress struggling for respect in the studio system that only values her for one kind of part.


There's a great deal going on in "Hollywood,"' and this is part of the series' problem. Whenever anything bad happens, another set of circumstances and characters take over, and all is resolved with sweeping grandeur. And while there are villains present, most are softened with some forced mea culpa.

The approach here is an attempt to capture the manner of speech and attitude of the time, which makes for stodgy, stilted dialogue and some downright uneven posturing. And while it's fun to spot the movie stars and industry movers and shakers featured at profane parties, Murphy doesn't allow things to get gritty enough to give anything credible weight.


It's the lesser characters that seem to exist in anything approximating reality. In addition to Krusiec's Wong, Mira Sorvino gives us a great turn as Jeanne Crandall. What's telling is that the stories that aren't fleshed out in "Hollywood" are the ones that offer the most promise. And because Murphy and Brennan had significant resources at their disposal, one wonders what went wrong?

I have a suggestion: "Hollywood" is like a pale imitation of "Glee" with added sex and language. And the idea of focusing on an aging actress trying to stage a comeback (Wong and/or Crandall here) isn't commercial enough. But if the series is about young people, with today's sexual and racial enlightenment, who change the industry and the world? Well, now, that's a guaranteed blockbuster idea. Unfortunately, "Hollywood" can't make that story work with blockbuster results.