Netflix and Ryan Murphy adapt Broadway musical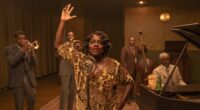 August Wilson adaptation marks Chadwick Boseman's final performance.
Jonathan examines new Ryan Murphy Netflix collaboration.
Netflix brings us a familiar tale from another place and time. Chiwetel Ejiofor's directorial debut is a fine profile of a tiny village in one of those countries that President Trump might have dismissed with an awful swear. Stories like the one told here demonstrate that we are all the same regardless where we live or how we appear. Young William Kambwamba (Maxwell Simba) hails from a long line of…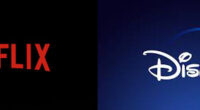 Disney takes on Netflix in 2019, but are they already too late to the party?
Jonathan survey's a couple of the more high-profile Netflix releases available this weekend.
Alfonso Cuarón's first film since 2013's Gravity might be his best yet.
New DFF contributor, Mercy Sandberg-Wright, reviews the new Paul Greengrass feature.
Jonathan attempts to define Jeremy Saulnier's intriguing new film.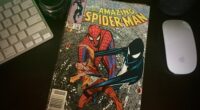 The new VENOM trailer explains a lot, and Netflix scores with bingeable LOST IN SPACE.