Captures the language of the blues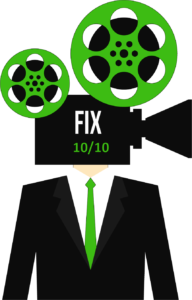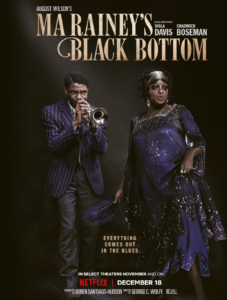 Chadwick Boseman's final performance is one of his best. Passing away in August of this year after a long bout with colon cancer, Boseman left behind an impressive body of work. Most audiences will instantly recall his now-iconic turn as T'Challa, the Black Panther and the king of the fictional African nation known as Wakanda.
But his supporting work in "Ma Rainey's Black Bottom" will garner him awards notice and possibly a posthumous golden statue. In the film, Boseman plays Levee, the troubled horn player in blues singer Ma Rainey's band. Levee's tragic past left him emotionally scarred and trapped by race and economics. His horn offers him a way out.
Oscar-winner Viola Davis plays the powerful Rainey. The character is based on the real Ma Rainey, the performer born in Columbus, Georgia, who rose to national prominence in the roaring 1920s, recording over 100 songs. She was called "the Mother of the Blues." Davis plays Rainey as big as anything on screen in years. The larger than life Godzilla personality on display is at first caustic then gains respect, as Davis owns the stage in every scene.

Read the rest of Jonathan's review online and in print in the Times-Herald: https://times-herald.com/news/2020/11/ma-raineys-black-bottom-captures-the-language-of-the-blues