Fun drinking tale tinged with melancholy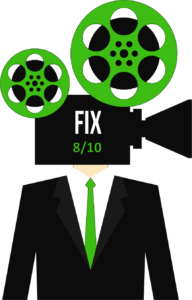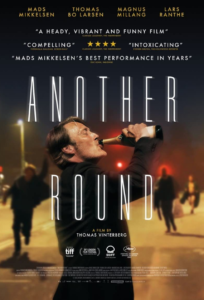 Building on Churchill's quote, "I never drink before breakfast," renowned Danish filmmaker Thomas Vinterberg mounts the seriocomic "Another Round." It's both a how-to and a how not to, tale.
The plot is inspired by Norwegian psychologist Finn Skårderud's theory that a man is born with a 0.5 blood alcohol deficit (in the US, likely a .05 BAC). Vinterberg and his writing collaborator Tobias Lindholm weave a sometimes funny story about four high school teachers who take up the skilled art of day-drinking. Joining them in this endeavor are talented actors Mads Mikkelsen and Thomas Bo Larsen, both worked with Vinterberg and Lindholm on the Oscar-nominated 2013 film "The Hunt." There's much more light-hearted fun in this movie while also retaining some of the melancholy that marks Vinterberg's best work.
In the movie, Mikkelsen (we could call him the great "Mads," right?) plays Martin, a once-promising teacher headed for a Ph.D. and esteemed research studies. But as the years ticked by, and family pressures took priority, Martin fell into a rut, ebbing through his life. After a wake-up call from a parent-teacher conference (with more than one parent and student in attendance), Martin haplessly asks his wife, Anika (Maria Bonnevie) if she thinks he's boring. She finesses the answer.

Read the rest of Jonathan's review online and in print in the Times-Herald: https://times-herald.com/news/2020/12/another-round-fun-drinking-tale-tinged-with-melancholy