Two ampersands say it all! These boys take control of the F&F universe.
The Atlanta Film Critics Circle ranks Tarantino's films.
An indie for the "Fight Club" crowd, Jesse Eisenberg learns to punch with his foot.
Is the sun finally setting on Disney's remake trend?
Sensitive transgender drama asks the right questions.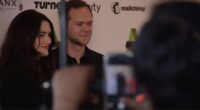 Layla interviews cast members of Summer Night, in theaters now.
Netflix' "Point Blank" isn't the remake you think it is.
Bautista and Nanjiani make a good team despite silly script.
Denys Arcand's latest indictment of wealth proves to be an uneven mix.
Cinematic detective story gives credit long overdue.