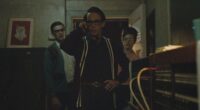 Jonathan calls this one a marvelous science fiction indie.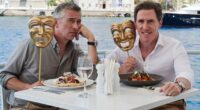 The trip continues for Coogan and Brydon.
The power of music lifts formula.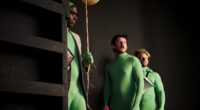 Jonathan gets a sneak peek at the movie that made the pundits angry.
1990s set teen drama is really for adults.
Indie crime drama focuses on the effect of the confidence game.
Low-budget sci-fi thriller pushes big ideas.
Jonathan examines new Ryan Murphy Netflix collaboration.
Film is available to rent with proceeds going to local arthouse theaters.
Documentary chronicles efforts to scale back excessive prison sentences.